New Customers
New customers to the temporary hydrant meter program, please be prepared to provide the following during your phone call:​
Your name or business name

Federal EIN #

Valid mailing address (will not accept a PO Box)

Valid phone number

Reason for obtaining a Temporary Hydrant Meter

Name of person picking up the meter

Estimated date for pick-up

Email address
Overview of the Contract
Under this contract, customers are required to do the following:
Be charged a deposit, an initial administrative charge and a monthly water volume charge.

Assume responsibility for the safekeeping and proper protection of the meter, fitting, and fire hydrant.

Agree to comply with Citizens Energy Group Rules, which are filed with and approved by the Indiana Utility Regulatory Commission (IURC).

Restrict use of the meter to those who have completed the Temporary Hydrant Meter Training.

Return the meter to Citizens for inspection and exchange each year.

Report meter readings to Citizens on a monthly basis using a Hydrant Meter Reading Log.

Only access hydrants designated for use in the Citizens Authorized Blue and Green Hydrant Program.
Authorized Temporary Hydrant Meter Locations
Map - Citizens Authorized Blue & Green Hydrant Locations
CEG (Marion and Surrounding Counties) - Blue Hydrant Program

Citizens Blue Hydrant Locations (list with addresses)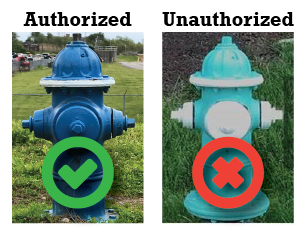 Westfield - Green Hydrant Program

Westfield Green Hydrant Locations (map and list with addresses)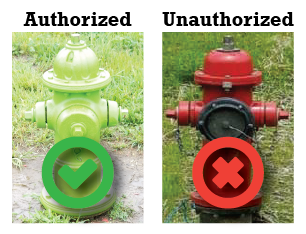 Meter Reading Reporting Requirements
Customers who have been issued a temporary hydrant meter must report meter readings to Citizens on or before the 5th day of each month.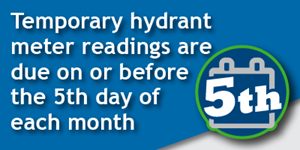 If a customer does not provide meter readings by the due date, usage may be estimated and billed per the present rate schedule. In accordance with the present rate schedule, a $25.00 per month non-reporting fee will be assessed after the second month that the meter readings are not submitted on time.
If you have any questions regarding the contract for a temporary hydrant meter or the reporting of meter readings, please call (317) 927-4328.

Water Appendices for Marion County

Water Appendices for Westfield
Temporary Hydrant Meter Instructions

Hydrant Meter Reading Self-report Instruction

Temporary Hydrant Meter Instructions
Frequently Asked Questions
How do I request a Temporary Hydrant Meter?
Call Citizens Energy Group Contact Center at (317) 927-4328.
New customer - have the above information ready to provide
Existing customer - have your Citizens account number
*Please do not travel to the Citizens Langsdale location until you have contacted Citizens. Upon approval of your request, you will be sent a Pickup Voucher via email showing you have been approved. You will not be granted access to pick up a meter without your Pickup Voucher.
What will I need when I arrive to pick up my temporary hydrant meter?
A Pickup Voucher dated within the last 30 days

A hydrant wrench

If filling a tanker truck, you will need to show that you have an air gap and provide the warehouse personnel the license plate number of the tanker vehicle
How do I submit readings for a Temporary Hydrant Meter?
Which hydrants should I use for my Temporary Hydrant Meter?
What if I would like to use a fire hydrant that is not listed as an Authorized Hydrant?
To request permission to use a fire hydrant not identified as authorized, advise the customer service representative that you would like to submit for a Hydrant Variance Authorization. The customer service representative will submit this request on your behalf to our Water Quality division for review. Once this request has been submitted, you will be contacted by the Water Quality group and advised of the status of your request.
*Requests for filling residential swimming pools, residential landscaping and residential masonry work will not be submitted for consideration.