Our High Bill Helper application was designed to provide answers to questions you may have about charges on your bill. Information is generated based on your answers to a few quick questions below.
Please note: Your bill statement is based on usage that occurred during the previous month. Keep in mind any changes in usage, household behavior, and/or weather during that time as you review your charges.
You'll also want to have a copy of your bill handy. Click the button below to view bills.
How many days of service does the bill cover?
Hint: Look for Days of Service in the Historical Information section of your bill.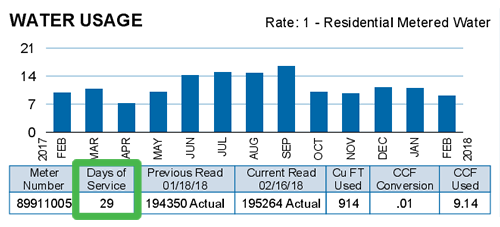 How to Read Your Citizens Bill
Check out this helpful two-minute video highlighting the main elements of your bill and explaining the information displayed in each one.