2011-2015 Septic Tank Elimination Program
More than 20,000 homes in Marion County are served by private septic systems. Septic systems have a limited life and eventually fail, leaching human waste into groundwater, backyards and neighborhood ditches and streams. Septic systems are linked to high E. coli bacteria counts in many small neighborhood streams and ditches during dry weather, when children are most likely to play in them.
To address health hazards in our neighborhoods, Citizens is continuing the City of Indianapolis' efforts to convert many neighborhoods on septic systems to the sanitary wastewater (sewer) system.
Between 2009 and 2013, 7,000 homes in Indianapolis and Marion County were taken off septic systems as part of the Septic Tank Elimination Program (STEP).

Connecting these homes to the sanitary sewer will address approximately 25 percent of the homes on septic systems.
The benefits of STEP are far-reaching:
Reduced health hazards from dangerous bacteria exposure due to septic system failures in yards and ditches

Cleaner area streams and neighborhood drainage ditches

Possibly improved property values when homes with failing septic systems are connected to the sewer system
Connecting to the Sanitary Sewer System
Once the construction of the sanitary sewer system in your neighborhood is complete, you will be notified and required to connect to the new sewer system. To connect to the sanitary sewer system, you will need to hire a licensed and bonded general contractor or plumber. (NOTE: You are not obligated to hire a contractor prior to the completion of construction. This is completely up to your discretion.) The contractor will install a lateral line that connects your home to the sewer. The costs for these services vary by property, but average approximately $2,000 to $5,000. Connection fees for commercial and apartment/condominium buildings can be calculated using the

Connection Fee Calculation Worksheet.
The sewer connection fee and any other permitting fees and charges are required to be paid before construction permits are issued. If the connection fee is not included in the contractor's estimate to connect your home to the sanitary sewer, homeowners can pay the connection fee using one of the following methods:
Pay Online. All fees, such as application payments, can be accepted by use of Credit Card or eCheck through the website. These options are available during the online application process. Credit Card payments can only be submitted via email link.

Pay in person. Make your payment in person at the Citizens Energy Group, 2020 N. Meridian St, Indianapolis, IN 46202. If you choose this payment option, you must make arrangements with your contractor when you hire him or her to do the work. Your contractor must have already applied for a permit before you make your payment in person. A permit will not be issued until the connection fee is paid. Cash, personal checks and money orders are accepted. Checks and money orders must be payable to Citizens Energy Group.

Homeowners can have a licensed contractor pay the connection fee at Citizens. Give your contractor a check or money order in a sealed envelope. Enclose your check or money order, made payable to Citizens Energy Group, in a sealed envelope. Your contractor will take your payment to Citizens when obtaining the required lateral connection permit. DO NOT SEND CASH in the envelope. Finally, request a receipt or proof from your contractor showing that you used this method to pay the connection fee.

Pay by Phone. To make a payment over the phone via check, please call the Business Contact Center at (317) 927-4444.
Homeowners may also apply to participate in the STEP Financial Assistance Plan. Citizens offers the Financial Assistance Plan to help lower-income residents in STEP project areas pay the connection fee over time. A resident with no dependents with an annual gross household income at or below $46,050 may be eligible for the plan. Additionally, residents will receive a credit of $3,700 for each household dependent.

The Financial Assistance Plan is not a loan. It is an installment plan that allows qualified residents to pay $50 per month, including administrative fees, over 60 months (five years).

To apply for the Financial Assistance Plan, please complete the application on this page. If you have additional questions, call 317-927-4444.
Sanitary sewer lateral connection permits will not be granted until after the

Connection Fee Calculation Worksheet is completed and submitted for review. Review of this worksheet may result in a delay of one to five business days for the issuance of the sanitary sewer lateral permit. All fees must be paid prior to issuance of the permit. All other permitting fees and charges still apply.
Once your home is connected to the sewer, you will begin receiving a monthly sewer bill from Citizens Energy Group.
STEP Handouts

STEP General Information

STEP General FAQs

How to Hire a Contractor

Grinder Pump FAQs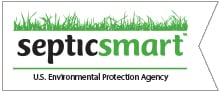 If you would like to learn more about how your septic system works, please visit the EPA's Septic Smart website.